Address
2080 Stimson Rd
Brown City MI 48416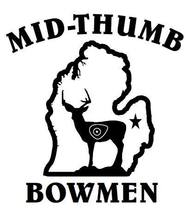 Mid Thumb Bowmen in a membership based archery club that was started by and for people passionate about the sport of archery and bow hunting.
The club is located on 40 gorgeous wooded acres just east of Brown City, MI.
In the center of the 40 acres is a clubhouse with a 35 yd indoor archery range. With 10 shooting lanes, the clubhouse is perfect for indoor competitions and leagues. We run SVAA & ASA indoor shoots, Spot leagues, 3D and Youth Archery leagues indoors during the fall and winter.
(810) 247-3954
Upcoming Events
No events in this location