Ore Creek Archery was established in 2012 as a way to promote the sport of archery.
We at Ore Creek Archery believe that Archery is a unique sport that is available to anyone, regardless of ability, that wants to shoot an arrow at a target. It is our function as coaches to facilitate that desire through whatever means necessary. We are able to provide equipment to meet any special requirement given notice and time. Our coaches have a passion for the sport, and want to extend that passion to all who want to give it a try.
We are experienced in Adaptive Archery as well as the National Training system, the same system of shooting that our US National team learns. We are also certified as "Coach-Trainers", meaning we can nationally certify coaches up to Level 2.
We specialize in helping start adult and youth programs for private clubs, municipal parks & recreation departments and private athletic organizations. We are currently working with the Parks and Recreation department of the City of Lansing, Michigan.
Regardless of if you have the passion already, or are looking for something new to try, Archery is the sport for you!
Coaches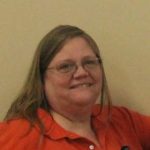 Lori
Level 3 USA Archery certified Coach/Coach Instructor.
Lori has been coaching for 18 years in youth and adult programs, private lessons, and special occasion classes. Lori shoots a compound bow and an Olympic recurve bow. She has competed in several tournaments right along with her students. She is fluent in American Sign Language and understands the intricacies of adaptive archery. She is qualified to run all programs from individual training plans to group programs.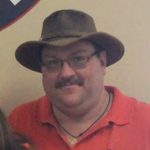 Barry
Level 3 USA Archery certified Coach/Coach Instructor.
Barry shoots a compound bow, an Olympic recurve bow, and a traditional recurve bow.  he has been a competitive shooter in small-bore rifle, hand gun, and shotgun. With 23 years of coaching experience working with youth programs,  private lessons and corporate team building programs. He is qualified to run all programs from individual training plans to group programs. Barry also has 30 years of engineering experience in 3 dimensional design, and uses that experience to design adaptive interfaces for archers that may require one to shoot.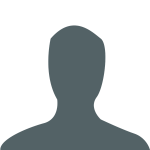 Karren
Level 2 USA Archery certified Instructor
Karren is a librarian who loves picture books, baking and helping kids learn new skills. She tried Archery to get out of the house and not bake so much and loved it. Now she is a Level 2 Instructor and shoots an Olympic recurve bow.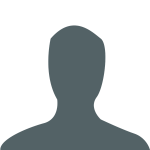 Mike
Level 2 USA Archery certified Instructor/Instructor Trainer
Mike was formerly a competitive
pistol shooter
,
motorcycle racer
, and
car racer
. Now he's cranked the adrenaline knob to eleven and shoots an Olympic recurve bow. He brings 20 years of experience teaching artists how to program computers to his archery training. Mike is qualified to run Junior Olympic Archery Development (JOAD), Adult Archery Achievement Program (AAAP), and Explore Archery programs.
Ore Creek Archery specializes in providing archery instruction to people of all abilities. If you have a desire to shoot, our job is to make sure that you can achieve your dream.  If you already have the passion and want to start your own program, assist at a local program, or just learn how to teach the National Training System shooting form, we can help you reach your archery goals.
One word we will not hear in any of our programs is "Can't", as soon as you say it, you have closed yourself off from all the wonderful possibilities that await you.
If you want to know more about our adaptive archery, feel free to contact us with any questions you may have.