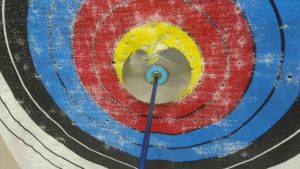 Did you know
Archery is one of the fastest growing sports in the US? Our program grew 22% in one year. We would LOVE to have it continue to grow at the same rate or better.
Archery helps with focus in all aspects of an archer's life, not just in archery.
Archery is one of the safest sports available to any athlete. The injury rate in Archery is lower than injuries in bowling.
Archery scholarships are offered by several colleges, and we know a lot of the coaches from those colleges.
Archery is a life long sport. Our program has students from age 9 to age 72.
Archery is a sport that ANYONE can do. If you have the desire to shoot come see us and we will help make that dream a reality. Our Olympic team has an armless archer that holds world records. Our coaches are experienced with adaptive archery and can find a way for you to shoot.